Gramping

Getaway

Treat your grandchildren to a magical fairytale experience at Deer Path Inn. Share the tradition of afternoon tea, explore nearby historic Market Square, and stroll through the Chicago Botanic Garden as you create memories that will last a lifetime.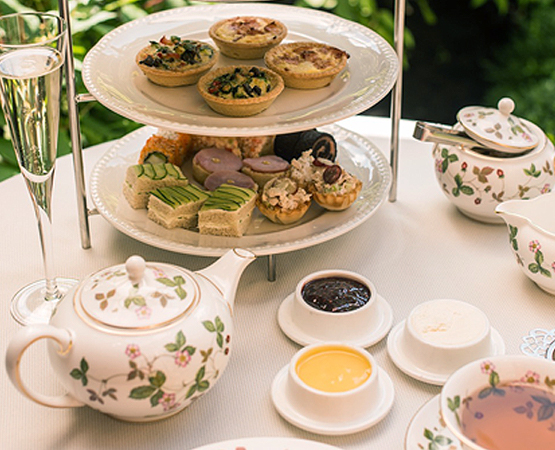 Package includes:
Choice of Afternoon Tea in-suite, in the courtyard or in the English Room
Outdoor scavenger hunt around historic Market Square
Custom picnic basket
Tickets to nearby Chicago Botanic Garden
Special, individually boxed sweet treats to enjoy in-room
Private milkshake experience in-room
Selection of children's books curated by Lake Forest Bookstore for bedtime stories
Package must be booked at least one week in advance of arrival date.
To book your Gramping Getaway, call 847.234.2280 or email cheers@thedeerpathinn.com.
Reasons

to Stay

Afternoon Tea

You love time-honored English traditions, starting with afternoon tea

Service

You appreciate exemplary service

Memories

The Deer Path Inn is an integral part of your family's story

Tradition

You adore a formal English garden

English Cuisine

You know that English cuisine goes well beyond fish and chips